Mom Knows Best!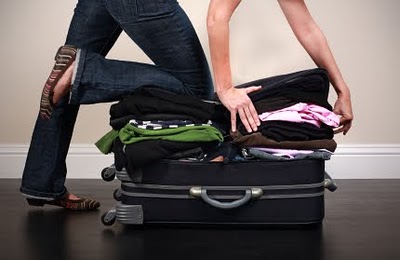 Check the box to acknowledge that your credit card will be charged with the amount specified.
Check. Confirm. Send. Submit.
Done. Now shower, shower fast! No way I'm going to miss this flight. Oh no I forgot to pack, I'm I that excited? Holy cow! Alright, get it together. What do I need? Hmm, so five days and four nights? Probably six shirts? Two jeans is fine I guess. Do I need fancy clothe for this? No, I'm good, maybe a nice bottom up shirt, yeah, that'll be enough. Okay, one pair of shoes. I like those but these are so comfy, agh, so difficult to decide, what to I do? Oh well, I guess comfy wins this time, I'll be doing a lot a walking anyways.
Two thirty already?! Oh no! Hope I catch my four p.m. flight.
"To the airport, please. Step on it I'm super late!"
Hm, okay I think I am going to make it. Good thing I checked in online and I have no bags to check, just my shirts, jeans and shoes. Wait. Shirts. Jeans. Shoes. How could I forget my underwear! Oh this is bad, my mom always told me that is the first thing I should pack. Sorry mom. No going back now.
Made it! Okay, 11C. Nice! That is an aisle seat, I get to stretch my legs for this six-hour flight maybe I'll fall asleep, maybe, may…
Oh! Here already!? Wow that was a fast. Okay now, customs. Awesome, no bags to pick up so I'm ready to go!
"Hi, mom! Long time no see. You would not believe what I forgot back in my dorm!"
"Don't worry, son, I have three fresh boxers for you. I knew you'd forget. Now let's go, everyone is excited to see you!"
"Oh you know me so well. Let's go, mom! I've waited for this for quite some time!"
Leave a Comment
About the Contributor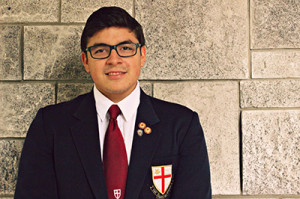 José Gallardo, Staff Writer
Jose Gallardo is a senior at St. George's School. Originally from Guayaquil, Ecuador Jose lives in the Harker Hall residences as a boarder at Saints. Jose...