It's 'Foosing' Season
As part of the fun that encompass November as a MOVE month, multiple soccer ball tables have been set up in the Lower Great Hall. Brackets have also been made for the spirit of competition and the thrill of the game. Headed by Sam Turner in conjunction with his MOVEmber fundraising team and Mr. Kern, if you're looking to showcase your skills, stop on by and challenge Mr. Mergui. He is Saints' local professional, and will definitely put your abilities to the test.
Leave a Comment
About the Contributor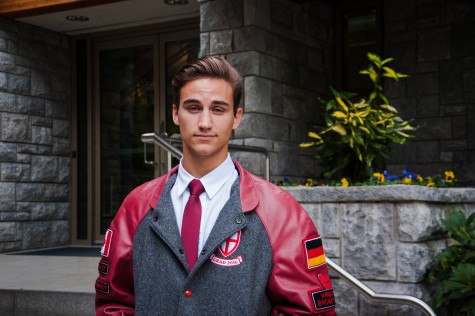 Marek Ormerod, Graphics and Design Editor
Marek Ormerod is a relatively fresh Grade 12 off the streets of Terrace, BC. He's been boarding at Saints since the beginning of Grade 11 and is now heavily...