There's An Imposter Among Us
In a year of much uncertainty, an unexpected multiplayer game developed by American game studio, InnerSloth, took the world by storm. 
When InnerSloth released Among Us back in 2018, it was met with little fanfare. The game remained relatively unknown to most streamers and game enthusiasts until the quarantine period hit during the summer of 2020. 
The hype first began in early July when popular Twitch streamer, Chance Morris aka Sodapoppin, started streaming the game to an audience of over 2.8 million followers. By the end of August, Among Us quickly became a househ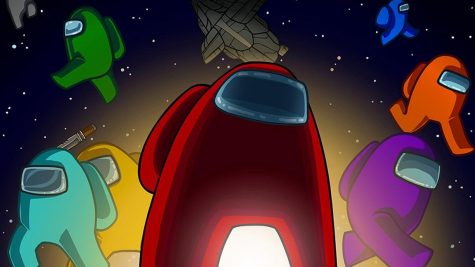 old name as major Youtube content creators and Twitch streamers began playing the game. Popular internet personalities such as PewDiePie, Jacksepticeye, and Markiplier helped push the hype over the top by posting gameplay onto their respective channels. If that wasn't enough, even US member of Congress Alexandria Ocasio-Cortez —often referred to as AOC— played the game in hopes of connecting with the younger voter demographic. In the stream, AOC reached over 400,000 viewers, imploring gamers to join her online "to get out the vote" in preparation for the 2020 US Presidential Election on November 3rd. Among Us has racked up over 100 million downloads as of September 2020, peaking at over 3.8 million concurrent players. Millions of teens worldwide have become gripped by Among Us, which has begun to cement itself as a default social platform for young people stuck in quarantine. 
What makes Among Us unique is its simplistic and beginner friendly nature. "Among Us is a relaxed, accessible, and easy to understand game that helps unite gamers and non-gamers alike," said Princeton Wong, a grade 11 student at St. George's. Transporting traditional in-person mafia games onto an online platform, Among Us designates players as either a "Crewmate" or an "Imposter" at the start of each game. Crewmates must run around a spaceship and complete a list of tasks while trying to deduce and vote off the imposters in their midst. The game can end in two different ways: the imposters win by killing all the crewmates or the crewmates win by completing all the tasks or voting off all the imposters. 
Among Us has evidently spread to the Senior School since the beginning of the school year, as St. George's Students can be commonly found during lunch, in socially distanced circular seating arrangements playing the smash hit game with their friends. "It's fun because there's detective work and we can stab people in the back, it's like playing monopoly," noted Avi Maru, a grade 11 student at St. George's. 
With the COVID-19 pandemic on track to push into the new year, Among Us will continue to play an unique and important role in the day-to-day lives of players across the globe. The ability for players to safely connect and converse in a fun and refreshing way has certainly made all our experiences in 2020 a little more bearable to say the least. 
Leave a Comment
About the Contributor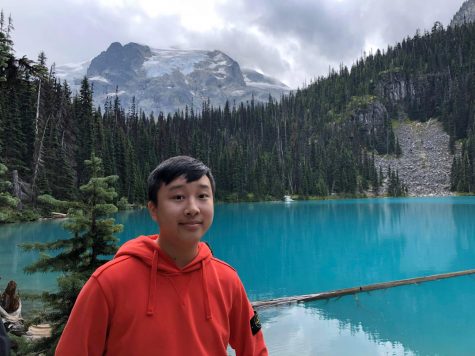 Austin Ma, Staff Writer
Austin is a grade 11 student at St. George's School and is delighted to be involved with the Creed this school year. Entering his fourth year at Saints,...