ONE+ Campaign – Past Empowers Future
After several years of planning, the long-anticipated launch event of One+ Campaign took place on October 24th at St. George's School.
The One+ Campaign consists of numerous upgrades such as new academic buildings, athletic facilities, and recreational spaces. The campaign focuses on keeping up with the 21st-century learning environment and the education philosophies. The project will be completed in multiple phases, and phase 1 is predicted to break ground as early as late 2019.
Mr. Ian Yen, the Head of Georgian Relations and a member of the One+ Campaign team, was interviewed about the reason to construct a new school instead of renovating the current building. "The reason that the committee decided to build new facilities instead of renovating current ones is that many of our classrooms are not the best learning environment right now due to the lack of natural light and limited space. These factors are not desirable for our students and faculty members."
Although the new Senior School redesign is welcoming, many students graduating before the completion of the project will not be able to witness the new facilities. However, graduate students can return to the school for Georgian reunions, and their children or even grandchildren can enjoy the modern learning environment and reach their full potentials.
The One+ Campaign will bring constant upgrades to the facilities in the next 50 or 100 years through student, family, faculty, and alumni contributions. With the whole school community together, the current foundation will empower future education and ensure the school can build fine young men, one boy at a time.
Leave a Comment
About the Contributor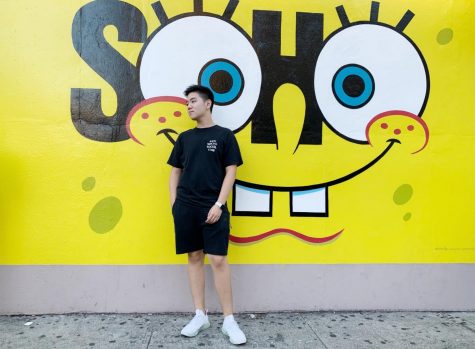 Tom Xu, Co-Lead Editor
Tom is a grade 12 student at St. George's School and is ecstatic to serve as the Co-Lead Editor alongside Jason Guo this year. After three years of exploration...