The Annual May Fair is Just Around The Corner!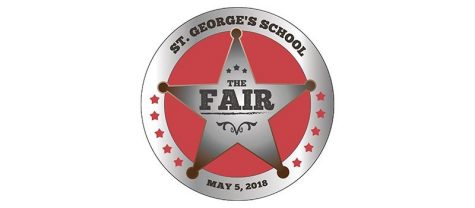 It's Friday, April 20th, 2018 and at St.George's school, we had one of our multiple bottle drives. The point of the bottle drive/donation collection is to raise money for clubs and niche classes with a budget. These clubs and classes apply for fair funding to get a certain budget for the year to spend on activities, props, and off-campus trips. This money is crucial for small clubs to survive and make fun activities for the attendees. For example, the Journalism class applies for fair funding so they can afford to visit restaurants and review food. Every single year at St.George's we have multiple bottles drives to raise and collect more money. Each year I have started to forget more and more why we even have these bottle drives. I went out in the halls of St.George's to figure out if I wasn't the only one, and to see what the students knew about the reasoning and importance of the bottle drive. I asked two important questions; Did you bring a bottle? Do you know why we have bottle drives and where the money goes? Most students that I asked seemed to be honest, but some did confess they didn't bring a bottle but still wore casual clothes. Many different answers were thrown around to my question, but a couple main answers kept on reoccurring.
Answers like "The bottles are donated and recycled and the money raised goes to a nonprofit charity", "The money goes straight to the headmasters pocket!" and last but not least "I have no idea, it goes towards the fair?" Now, I am going to terminate the answer about the headmasters pocket situation. That is simply not true. In fact, all of the above is not true. The money is raised and put in a theoretical pot. Most of these were all good guesses, but I did find some nonbelievers and anti-bottle drive students. These students didn't understand the meaning behind it and weren't inclined to give money and support the school in that way. I think understanding the importance of the bottle drive and more importantly, the fair is very important. If people knew where the money they were donating was headed, they would be far more inclined to donate their hard earned cash. Speaking of the fair, the annual St. Georges May Fair is closing in. On May 5th, the western-themed event will also be the most environmentally friendly fair to date, with many initiatives to support this. This year, the raffle was through online purchases, which got rid of the tremendous amount of paper previously used for raffle books. There will also be more recycling stations and more active-waste reduction solutions. To embrace this big step, entrance to the fair will only be a dollar! St.George's mission this year is to be as eco-friendly as possible. Hopefully, when you visit the fair on May 5th, you can help our efforts by staying green.
Leave a Comment
About the Contributor
Max Rolfe, Staff Writer
Max Rolfe is a grade 10 student at St. George's School. A member of the St. George's Community since grade 5, Max has spent lots of time in both schools....