North-South Korea relations after the Winter Olympics
The historic moment of unity that brought them together for the first time in centuries is now over.
North Korea's involvement in the PyeongChang Winter Olympics has come to an end, and for the political optimists hoping that the last two weeks of friendliness and outreach would extend beyond the games, the moment is here.
So what happens now?
"Reality brings people back to earth pretty quickly. The two states are technically at war, and there's no consensus in South Korea on how to deal with this, just as there's no consensus in the US on how to deal with North Korea," said Andrew O'Neil, dean of the Griffith Business School at Griffith University in Australia.
The two sides may be talking again, says O'Neil, but it's hard to picture what "effective" engagement with the North will look like. "The summits in 2000 and 2007 were essentially the result of [South Korea] bribing Kim [Jong-Il] to show up," he added.
It's also unclear whether Pyongyang, pleased – at least seemingly so – with the diplomatic records it established during the time of the Games, will discontinue its missile tests and cease aggressive rhetoric towards the South and its allies.
In fact, some North Korean experts believe that the Olympic pause has given the regime valuable time to work on its nuclear program, and that another test launch is a matter of time.
One thing is for sure though: North Korea has said very little so far in the way of a US talk.
South Korean President Moon Jae-In revealed that he had met with the North Korea delegation in PyeongChang before the closing ceremony, in which he suggested for a North Korea-US talk sometime soon. "The inter-Korean relationship and North Korea-US relationship should develop together", Moon said in a statement on Sunday.
The White House responded to Moon's statement, but more importantly, to North Korea's silence, with cautious optimism.
"We will give Pyongyang enough time to consider the suggestion," said the White House.
"In the meantime, the United States and the world must accept that North Korea's nuclear and missile programs are [at] a dead end," the statement continued, and finally, concluded.
Leave a Comment
About the Contributor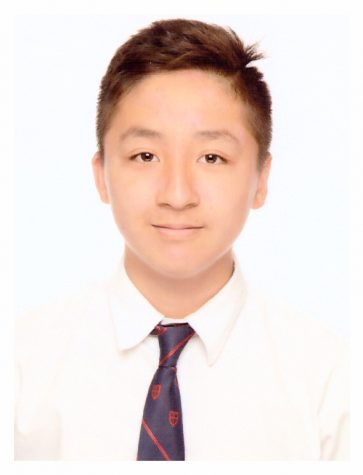 David Guo, Junior Photographer
David Guo is a Grade 10 at St. George's School. Guo joined the school in Grade 9, and has since developed an interest in the Liberal Arts. He is the...