St. George's introduces the Musqueam Leadership Award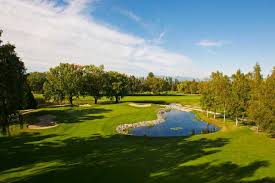 With a new year at St. George's the school is changing, and one of those changes involves updates to the scholarship program at St. George's School. The Musqueam Leadership Award has been introduced, and it will help children from the Musqueam Nation attend St. George's. This leadership award is part of a bigger push at St. George's School to be come Canada's World School for Boys.
As St. George's continues on their path to become Canada's World School for Boys, one of the keys to getting there is to have plenty of diversity in the school. The Musqueam Scholarship is a new component to this goal, and will continue to lead the school in the right direction. St. George's has many programs set up already to bring boys who may not have a chance to come to the school without these programs, and the Musqueam Leadership Award will continue that objective. Currently, there are two students that are attending St. George's School through the Musqueam Leadership Award this year; however, that number may change in the future. St. George's is determined to make sure that this is not a one-time thing, and has introduced other similar programs.
"It really just began with the basic realization that here we are located a matter of kilometres from the Musqueam First Nation, and have no connection with our neighbours.  One thing I tried to accomplish seven years ago is to meet our neighbours," Dr. Matthews said.  St. George's is trying to be more diversified, and this is one major step in doing so.
Leave a Comment
About the Contributors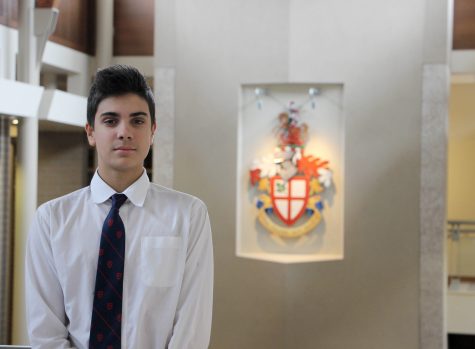 Isaac Dorner, Staff Writer
Isaac Dorner is a grade 10 student at St. George's School who joined in grade 6.  Isaac is a passionate hockey and ultimate player.  He has played...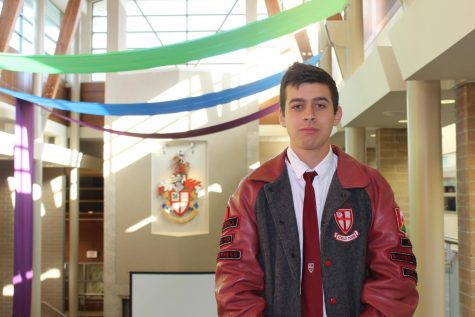 Noah Strang, Editor-in-Chief
Noah Strang is currently a grade 12 student at St. George's School. Noah joined the school in his grade 6 year, and has been a participating student...