Casual Dress Day: Change for Change
On Thursday November 26th, the GPACS Economics Committee held a casual dress day at the St. George's Senior School in effort to raise money for The Reading Bears program, as proceeds go towards purchasing new books.
The Reading Bears program was founded by many members including former Saints parent Lani Morden, and the program started at St. George's school in the 2012-13 year. The goal of the program is to help promote literacy across Vancouver's less fortunate schools and emphasize its essential role in the development of bright young minds and in the creation of healthy communities. Each year, students in grade 8 from Saint George's visit schools on Vancouver's east side and pair up with a buddy in kindergarten to read interesting books and share the power of literature.
The impact carved by St. George's students has changed the lives of many and moreover the society within the walls of Strathcona Elementary, Graham Bruce Elementary and other Elementary schools across the city. St. George's six core values directly correlate with the objectives of the Reading Bears initiative, as through the program Saint George's students are regarded as role models and are able to develop their own personal character.
Tom Sun, a grade 11 student at St. George's who participated in casual dress day as well as pitching in a donation, states that "It is extremely important for students, especially those that are more fortunate and go to private school, to always think about the students that are in less fortunate circumstances. Finding ways to give back to those that aren't in the most desirable situations is extremely important in creating a well-balanced society. Even if it's a two-dollar donation, because everything helps."
Leave a Comment
About the Contributor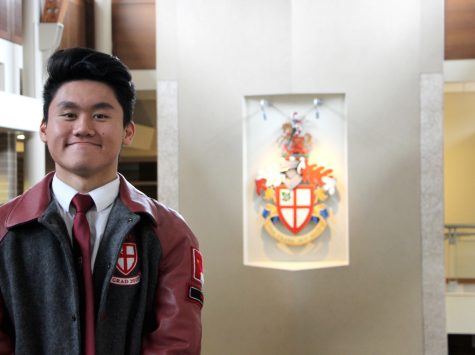 Michael Hua, Media Coordinator
Michael Hua is a grade 12 student at St. George's. He applied to Saints for the grade 11 year , which marked his first year at the school. Michael immediately...