Death To Reindeer and Birth To The Llama
Reindeer and Christmas go together like Hot Chocolate and a Cold Day, and although those 2 things go together well, sometimes you just want some Tea instead. Well, if you're like me and you're constantly looking for a unique way to wish someone a Merry Christmas, look no further. These Quirky Christmas Cards replace the classic Reindeer with the lovable and adorable Llama. These Llamas are sure to bring a smile to whoever receives them, and they're really fun to make too! Check them out here, and be sure to share the link with you're friends; http://goo.gl/rBO2XC
Merry Christmas, Happy Holidays, And A Llama New Year!
Leave a Comment
About the Contributor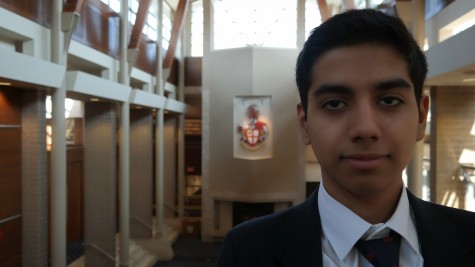 Eshan Cheema, Saints of Saints Editor, Head of Graphics and Design
Eshan is a Grade 11 student at Saints, and is looking forward to the wonderful year ahead. He has attended Saints since Grade 8, and since then has been...