St. George's Admissions Department Hosts Open House
On October 29th from 7-9 pm, the St. George's Admissions Department hosted the senior school's second Open House and Info Session of the year. Local, as well as international, families had the chance to ask questions about the school and go on a tour with the Admissions Ambassadors, a team which consists of passionate students from grades 8-12. Ms. Marina Abramishvili and Mr. Reto Camenzind of the Admissions department were also there to share their expertise and insight on the school.
Every year, the Admissions Team travels to many countries to host events and give talks, further promoting the school on an international level and maintaining the reputation of St. George's as being a World School for Boys. These countries include Japan, Jamaica, China, United Arab Emirates, Germany, Indonesia and Saudi Arabia. There are currently 117 students enrolled in residential life program who live in Harker Hall, the school's boarding house that is located next to the junior school. Much of the multiculturalism and diversity of the St. George's community comes from these students, who bring their various cultures to the school.
To learn more about the St. George's Admissions Department, click here!
Leave a Comment
About the Contributor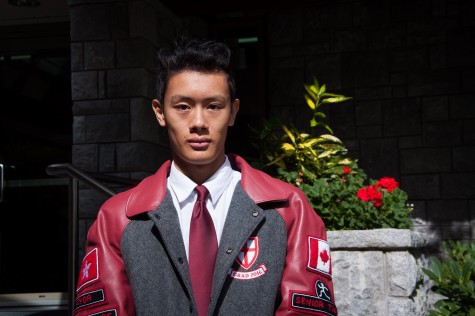 Kenneth Ng, Copy/Opinions Editor
Kenneth Ng is currently a Grade 12 student at St.George's School. Since joining Saints in Grade 8, he has been involved in many areas of the school such...