Terry Fox Run 2014
On Wednesday September 24th, the St. George's community celebrated the 34th anniversary of Terry Fox's Marathon Of Hope. Students and staff came to school ready to run and the weather for the event could not have turned out better. Just prior to the run, the school gathered in Dixon Gym to go over the details of the course followed by some very heartfelt words from math teacher Ms. Heather Stirrup.
Everyone then collected on Nigel Toy Field for the start of the race. On Mr. Lawrence's go, the four km race began. Students and staff who were not participating in the run were cheering on those who were running which showed the high level of school spirit.
It was not long later that the first group of runners approached the finish line. First to cross the line was Roberto Mazzone(10) who repeated as last year's winner. Quickly following behind him were Colin Mitchell(12) and Gareth Jones(11).
St. George's had another successful Terry Fox run this year, on the running course and in donations as every student filled in a pledge form for the Terry Fox charity foundation. This years Service Captain Alan Wong had challenged each student to donate a minimum of $25 and we as the Senior School are rapidly approaching that goal.
Reflecting on his Terry Fox experience this year, grade 11 student Jimmy Kwan had this to say, "it was very symbolic of how Terry Fox's message still lives on. There are people in my family that have suffered from cancer and I really appreciate how much time and care the school contributes to the cause"
Leave a Comment
About the Contributors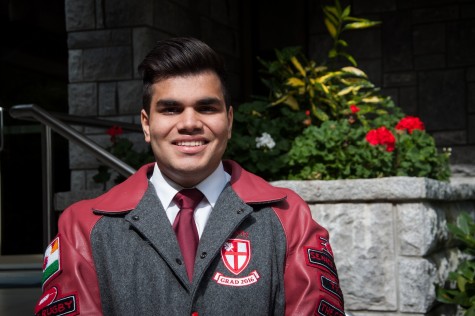 Kaiz Bhatia, Co-Editor In Chief
Kaiz is a grade twelve student at St. George's School and is currently working as the Co-Editor In Chief for The Creed. Kaiz began his time at Saints...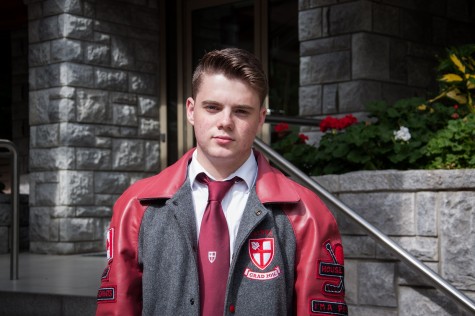 Cole Attisha, Head of Photography
Cole is 17 years old and is in Grade 12 at St. George's School. He has an immense obsession with automobiles, and plays sports such as midget house hockey...