International Women's Day 2014
On Friday the St. George's Senior school celebrated International Women's Day. Women's day has been held on March the 8th every year since 1908. International Women's Day is a time to reflect on the success and progress of ordinary women in our every day lives. It is a call for change and a time to celebrate great acts of courage as well as to appreciate the economic, political, and social, achievements of women. This year, the Global Perspectives Human Rights club created the theme, "Equality for women is progress for all." Their intention was to emphasize the equality between the two genders and how they have the ability to equally advance our world's economic and social development.
A simple act of appreciation is all that is needed in order to celebrate International Women's Day. It can be a day that can be quite personal. However, as every year passes, International Women's Day is no longer recognized as much as it used to be. It is crucial for us, as the future generation, to continue to raise awareness for this important event. While we, as human beings, have gone a long way in terms of women's rights and gender equality, there is always more to be accomplished.
To emphasize the importance of this day, The Human Rights Committee of GPACS set up a large board in the Great Hall where students posted small sheets of paper and showed their appreciation to a special woman in their life. They also showed a video at the whole school assembly, which comprised of students and staff sharing thoughts and opinions on the day.
Leave a Comment
About the Contributors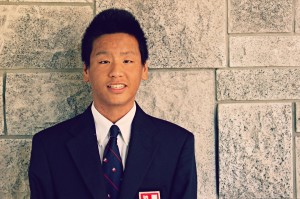 George Lin, Co-Sports Editor
George is currently a Grade 10 student at St. George's School. He is has been attending saints for the past 8 years and is loving every moment of it. This...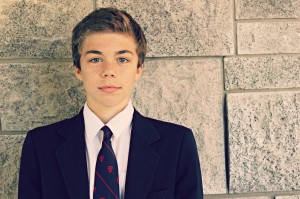 Keegan Matheson, Sports Writer


Keegan is a Grade 10 student attending St. George's school. He traveled the world at a young age living in Santiago, Chile for 3 years and...