Saints Business Challenge
On Saturday, Nov. 8, eight teams competed in the annual St. George's Business Challenge. Competitors included students from grades 8-12, and the competition lasted about four hours, from 8:30am – 12:30pm. Grade 12 students (and last year's winners) Brett Dowling and Arieh Dales ran the event in McLean Hall, and were responsible for game setup and oficiating. The winning team, Testing Limits, consisted of Rupert Kay, Roy Wang, Leo ZiYan, Ian Lee, Todd Li and Perry Xin. The second place team, Get Smart, was comprised of Keegan Smart, Brendan Smith, Hunter Murphy, Jacob Klein and Kushal Kundanmal.
This event was a qualifying round for the official version of the Junior Achievement BC Business Challenge, which starts on Monday, Nov. 18. It lasts one week, and the winning team will receive a cash prize of $1500. All of these boys, along with Brett Dowling and Arieh Dales, will be representing St. George's at the Provincial Junior Achievment Competition. Good luck to both of our teams!
Leave a Comment
About the Contributor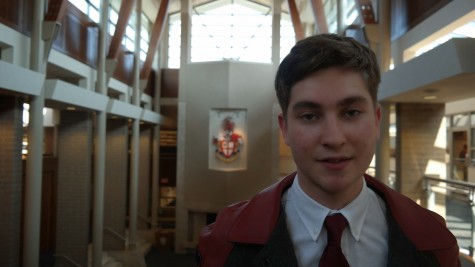 Zachary Levin, Editor in Chief
Zachary is currently a grade twelve student at St. George's Senior School. He has pursued a variety of interests such as being on the provincial Schoolreach...