The Students' Perspective: Teacher Strike
The B.C. teacher strike that started back in May finally came to an end mid-September with 86 percent of teachers voting yes to a tentative agreement reached with the government.
B.C. Teachers' Federation president Jim Ilker stated that it was a series of tough negotiations with the government, but with the students in mind, a consensus was reached: "With the ratification of the new collective agreement, the strike and lockout are now over."
For many public schools in Vancouver, Surrey, Delta and others, this past Monday was an orientation day for students, while Tuesday was the official first day of school. Many students from public schools were asked a few questions.
Grade eleven student Jules Verne of the school École Secondaire, was interviewed about his opinion on the strike:
"I just went to school, then to the auditorium. The school announced what class we were in (11A or 11B), and then took us to a classroom with our head of class. She gave us locks, agendas, and some papers to sign."
When asked how he now feels about school, he replied, "I have kinda mixed feelings. I'm not a huge fan of school so I'm not really excited to go back. But I'm glad that it started so it doesn't have too much of an impact, like cutting into summer holidays or anything out of school. I just want to get it over with."
Grade ten student Jan Lim from Churchill also spoke on her experiences and opinions:
"There wasn't much information given to students on the first day; however, it was evident that all administration and teaching staff were extremely stressed out. The admin apologized for the delays in finishing timetables, as many student schedules were still left incomplete", she commented.
"I feel a combination of elation, terror, and relief. Elated to finally be able to see my classmates and begin learning again, but also terror for the workload that is to come. But most importantly, just relieved that hundreds of thousands of students across the province can finally commence this year's education without further delay", she added.
Although students and teachers are officially back in school, many are still uncertain about the outcome and future of the public school system.
Leave a Comment
About the Contributors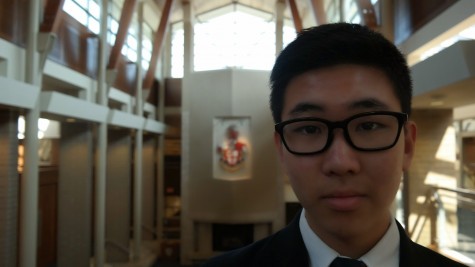 Daniel Yan, Staff Writer
Daniel is currently a grade 10 student at St. George's School. He joined St. George's in grade 7 and is loving every moment of it. He is an active member...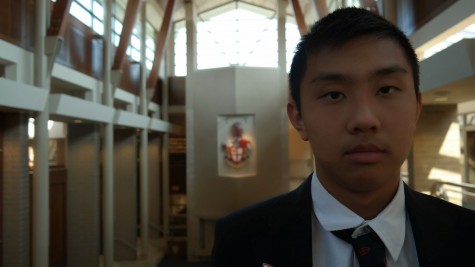 Sam Shen, Staff Writer
Sam is currently a Grade 10 student in the St. Georges Senior School, but he has been in the school since Grade 6 in the Junior School. As an athlete with...