The US Government closes its doors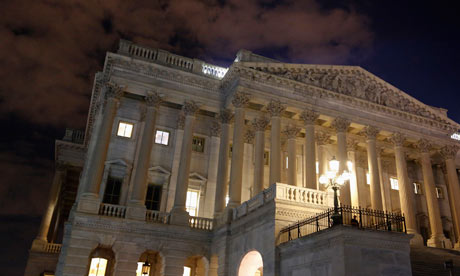 On October 1st, the US Government shutdown for the first time since 1996. The shutdown was caused by the government's inability to enact their appropriations (budget) for the year. Nearly 800,000 employees are on unpaid leave, while another 1,300,000 are still working without pay.[1] Until the government can decide on its spending for the fiscal year of 2014, this shutdown will continue indefinitely.
The Democratic Party and the GOP are unable to reach an agreement over Obamacare, President Obama's controversial healthcare bill. Neither party has agreed to give in on the spending for this bill, which means debate remains at a standstill. Unfortunately, problem is compounded with another, even bigger problem. On October 17th, a mere 10 days from now, the US Debt Ceiling will be reached again, for the 2nd time this year.[2] If the government does not restart before October 17th, it will be unable to come to a decision on whether or not to raise the debt ceiling again. If the debt ceiling is passed, the US Government will default, and its credit rating will drop again, the second time in 2 years. If the credit rating drops, the stock market will drop as well, sending the country spiraling into a recession. This will have a massive effect on the global economy, which will most likely go into recession as well.
Many writers and politicians are blaming the GOP for these problems, citing their changing values, the Tea Party and lack of proper leadership.[3] Timothy P. Carney, a Senior Political Columnist at the Washington Examiner said: "Republicans have become an unruly bunch of scorched-earth conservatives because the Tea Party smashed the business lobby's monopoly on GOP fundraising."[4] Many of their critics believe that the GOP, has been "taken over" by the Tea Party, changing their classic political views into opinions that are simply "anti-Obama" above all else. Unfortunately, most of these people also agree that this trend isn't likely to change soon. Joe Weisenthal, Executive Editor for the Business Insider said: "One party takes the maximalist position, and then decides it's going to take the country hostage as its prime negotiating tactic. There's no reason to think if a "deal" is struck this time, that this won't happen again in 2014, 2015, and every other time the debt ceiling comes up."[3] Unless something happens to change this political standoff, problems like this will continue to occur for many years to come. If change doesn't come soon, the US is headed down a very perilous path.
View Comments (3)
About the Contributor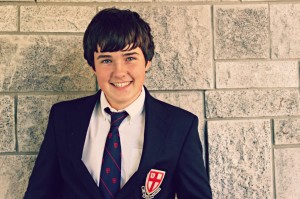 Robert Driscoll, Social Media Director
Robert Driscoll is a Grade 11 student at St. George's School in Vancouver, B.C. He is originally from Nelson, B.C. but he moved to Vancouver in 2011 for...